Authentic Italian Fast Food Takeaway on Monksway, Clifton
Viva La Pizza, an authentic Italian fast food takeaway located at 28 Monksway, Clifton, Nottingham NG11 7FH, serving near Clifton NG11, Rylands NG9, The Meadows NG2 and West Bridgford NG2 with free home delivery.
Viva La Pizza encapsulates the authentic form of Italian fast food in Nottingham. Lauded by the locals as the one go-to fast food takeaway, Viva La Pizza brings you the best renditions of all the fast foods that your starved mind craves.

Peri Peri Chicken grilled to perfection in skewers over live burning coals and then given a thin layer of butter coating, and kebabs that taste so good when you take a chunk of it in your mouth that it will make you reminisce of good old days that have passed by. We can then move over to the American and Italian fast foods that we specialize in - Pasta and Calzones, Burgers and Garlic Bread.

But our pizza is the one item on the takeaway menu that you must try whenever you are in Nottingham. The dough that is used to make the crust is woven like wizardry by the hands of our lovely chefs, and the distribution of pizza sauce is right before the sprinkling of toppings and the addition of bacon, pepperoni, sausage or, maybe, pineapple. Our pizza is praised along the alleyways of Nottingham, by both young and old alike.

Viva La Pizza exists only to serve our customers healthy and hygienic Italian fast food that not only satisfies the mind but also soothes the horrid torrents inside an empty stomach.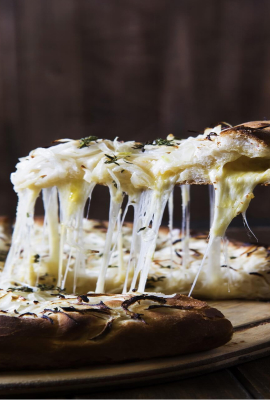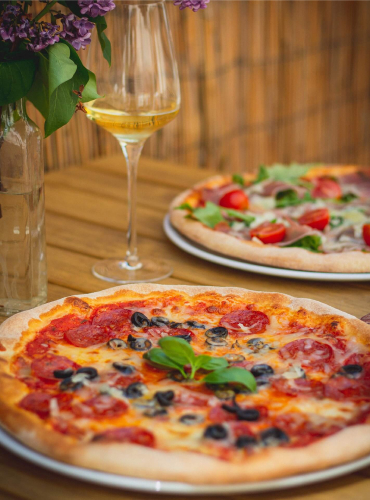 Pizza Takeaway Restaurant in Clifton, Nottingham
Nestled in Clifton, Nottingham, Viva La Pizza isn't just your typical Italian restaurant. We've embraced the essence of food worldwide, including the timeless classic - Pizza. The streets of Monksway in Clifton resonate with the aroma wafting from our oven, redefining Italian Pizza takeaway restaurants . While it is revered for its delicacies, our hand-tossed pizzas have garnered quite a reputation. Made with the choicest ingredients, each pizza promises an authentic Italian experience. Our pizza menu is curated passionately, ensuring a flavour for every palate. So, next time you're in Clifton and the pizza craving hits, you know where to head.

Our pizza journey is a blend of tradition and innovation at Viva La Pizza. While we honour the age-old methods that originated in the Italian heartlands, we aren't afraid to introduce a touch of creativity. Each slice we serve tells a story, from the crisp crust to the melted cheese and the decadent toppings. The bustling streets of Monksway have embraced our pizzas, often placing us on the pedestal among the revered Italian Pizza takeaway restaurants in Clifton. Our chefs undergo meticulous training, imbibing the essence of authentic pizza-making techniques. Their dedication is reflected in every bite, providing a symphony of taste. So, alongside our famed Indian cuisine, Viva La Pizza is slowly becoming a pizza haven for locals.

The love for pizza is universal, and at Viva La Pizza, we serve it with a unique twist. Our use of fresh, locally sourced ingredients paired with traditional Italian recipes makes each pizza a masterpiece. Frequented by locals and visitors alike, our pizzeria section has carved a niche, uniting communities over the shared love for this timeless dish. Viva La Pizza promises not just a meal but an unforgettable pizza experience.
Order Peri-peri Chicken Takeaway Online for Delivery
While Clifton celebrates diverse cuisines, there's something about the tangy and spicy allure of peri-peri chicken that locals can't resist. At Viva La Pizza, we've perfected this fiery dish to bring the streets of Portugal right to Nottingham. Ordering peri-peri chicken takeaway online is a breeze with our user-friendly platform. Once you place an order, our team ensures your meal is prepared with the utmost care, retaining the rich flavours and aromas. We understand the importance of timely delivery; thus, our fleet is always on standby, ensuring your peri-peri chicken reaches you piping hot every time. So, we are just a click away whenever you're in the mood for some fiery goodness.

The magic of Peri-peri Chicken lies in its marination and cooking technique. At Viva La Pizza, every piece of chicken is marinated for hours in our secret peri-peri mix, ensuring the spices penetrate deep. Once ordered, these pieces are grilled to perfection, giving them a charred exterior and a juicy interior. Our online ordering system is streamlined to provide real-time updates about your order's status. Additionally, we use eco-friendly packaging to retain warmth and sustainability. Many patrons have hailed our peri-peri chicken as a perfect blend of spice, tanginess, and smokiness. From small gatherings to those sudden late-night cravings, our Peri-peri Chicken takeaway is the ultimate comfort food.

Our Peri-peri chicken, with its fiery zest, is a testament to our culinary dedication. When you order from us, you're not just getting food; you're getting an experience. With each bite, you'll relish the intricate blend of spices, the tender meat, and the smoky finish. This attention to detail and passion for quality sets our Peri-peri Chicken apart.
The Best Italian Food Delivery near Rylands
Italian cuisine is universally loved, and Viva La Pizza ensures residents near Rylands take advantage of this global favourite. Our menu goes beyond pizzas, offering a wide range of Italian dishes. Be it creamy pasta or a crispy bruschetta, our culinary team crafts each dish precisely. Given our proximity to the best kebabs shops near Rylands, we've incorporated a fusion twist to some Italian favourites, offering a unique dining experience. Our delivery services span from Nottingham, ensuring that every Italian food enthusiast can savour our delicacies. When considering Italian food delivery near Rylands, think Viva La Pizza, where authenticity meets innovation.

With its rich history and diverse palate, Italian cuisine offers much more than pizzas. our menu captures this essence, presenting dishes ranging from velvety risottos to flavorful antipasti. Our proximity to Rylands ensures that every Italian dish delivered retains its freshness and warmth. Also, understanding the region's food culture, where kebab shops are a favourite, we've experimented by marrying Italian techniques with local flavours. The results? Dishes that are both familiar and novel. Whether it's a family dinner or a solo indulgence, our expansive Italian menu caters to all. By blending authenticity with innovation, Viva La Pizza continues to set the benchmark for Italian food delivery in the area.

Dining with Viva La Pizza isn't just about the food but the experience. Each Italian dish we craft resonates with the rich history of its origin while also bearing the signature touch. Our delivery services are punctual, ensuring the words retain their aroma and taste. Dive into a culinary journey with us, where every dish celebrates authentic Italian flavours and traditions.